25-01-2023
Welcome to S. Jamie Twidale CSM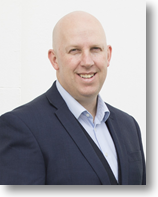 Biography - S. Jamie Twidale CSM

Jamie enlisted in the Australian Regular Army in 1990 at age 17. He was allocated to the Royal Australian Engineers and posted to 1 Field Squadron, then part of the 2nd/3rd Field Engineer Regiment (later the 1st Combat Engineer Regiment).

Jamie served with the Squadron in various roles through to the rank of Corporal. He then commanded an engineer section posted to Pioneer Platoon in 3rd Battalion the Royal Australian Regiment before being posted to the 1st Recruit Training Battalion as a recruit instructor. Jamie later served with the 3rd Combat Engineer Regiment (CER) and deployed as troop sergeant to East Timor in 2002 and Solomon Island in 2003.

In 2004 Jamie was posted to the School of Military Engineering as an instructor. Jamie was awarded the Conspicuous Service Medal for his role at the school and commissioned to the rank of Captain. As an engineer officer Jamie served as a staff officer at the Combined Arms Training Centre where he was awarded an Army Commendation before returning to the 3rd Combat Engineer Regiment in 2008. He deployed to Afghanistan as the Squadron 2IC for 16 Combat Engineer Squadron with the Mentoring and Reconstruction Task Force 2. Jamie was posted back to 1 Combat Engineer Regiment in 2010 where he was promoted to the rank of Major and commanded 1 Field Squadron through the end of 2011.

Jamie took a period of long service leave and discharged from the full-time army in 2012. Jamie joined the Army Reserve in 2019 and served as the Officer Commanding 105 Construction Squadron, 22 Engineer Regiment. He undertook the Australian Command and Staff Course in 2022 and is now posted to Headquarters 11 Brigade.

In his civilian capacity Jamie has worked in several senior management roles including the State Emergency Service in Queensland and Victoria, the Country Fire Authority, and the Environment Protection Authority (Victoria). Jamie was the Chief Executive Officer of the Returned and Services League (Victoria Branch) in 2020-2021 before moving to Brisbane and taking up a role as a Director with the Australian Public Service.

Jamie holds a Master of Business Administration, Post Graduate Certificate in Security and Counter Terrorism Studies and Bachelor of Social Science (emergency management).

Jamie is married to Tamara. They have a daughter together and Jamie has three adult children from his first marriage.

Jamie enjoys reading, camping and trivia. Jamie took up the role of president of the 1 Field Squadron Association at the end of 2022.